Event Dates
A list of all our forthcoming events.
August: Thursday 9th, The DoubleTree by Hilton 12 Noon - 2.00pm

Time - 10am registration for a 10.30am start

Presenter - John Loney and Daniel Matthewman of Knights PLC

Topic - The 6 Pâs of Property Development-Perfect Planning Prevents Poor Property

This months seminar is all about property - residential and Commercial.Come and learn about Permitted Development Rights and how the right knowledge and advice can enable developments to be maximised both in terms of use and value.Learn some useful tips for your own developments or for your clients and get an insight into how the planning process can be used to assist projects rather than restrict them.About The presentersJohn Loney- Partner in the Real Estate Team at Knights plc with over 10 yearsâ experience in the Commercial and Residential property sectorsDaniel Matthewman- a chartered Town and Country planner and Senior Associate in the planning team at Knights plc. With over 10 years of experience advising on planning matters, with an emphasis on contentious green belt proposals and developments in protected areas, housing schemes, waste and energy projects, large-scale agricultural and industrial initiatives and planning enforcement mattersYou will learn a lot so why not come and join us?

September: Thursday 13th, The DoubleTree by Hilton 12 Noon - 2.00pm

Time -

Presenter -

Topic -

October: Thursday 11th, The Chester Grosvenor 12 Noon - 2pm

Time - 10am registration for a 10.30am start

Presenter - Rupert Harvey of Redmayne Bentley

Topic - Successful Long Term Investing

November: Thursday 15th, TBC

Time - 10am registration for a 10.30am start

Presenter - Jane Bingham of The Cheshire Garden

Topic -

December: Thursday 13th, The Chester Grosvenor 12 Noon - 2pm

Time -

Presenter -

Topic -

January: Thursday 17th, TBC

Time -

Presenter -

Topic -

February: Thursday 14th, TBC

Time -

Presenter -

Topic -

March: Thursday 21st, TBC

Time -

Presenter -

Topic -

April: Thursday 25th, TBC

Time -

Presenter -

Topic -

May: Thursday 16th, TBC

Time -

Presenter -

Topic -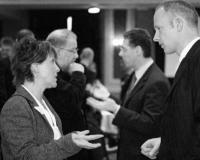 Come and join us at
OUR NEXT EVENT
Thursday 9th August
The DoubleTree by Hilton 12 Noon - 2.00pm
What members and guests say
"The Chester Business Network group is really working for me. I have 2 great pieces of Business already and the organisation is professional, focussed and top quality."
Steve Swinyard
J S Dutton
"I can't believe it's been a year already! I have nothing but praise for the Chester Network and the hard work Tracy and Hayley put into it - it shows and I am happy to renew my membership !"
Maja Kenney
The Admin Office