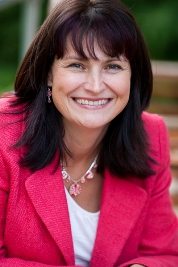 Established for over 7 years, this is the Network that connects diverse, successful, ambitious Businesses in the Chester, Flintshire, Ellesmere Port, Wirral, Deeside and Wrexham Industrial Estates.
Every monthly lunch time event is carefully planned, to ensure our members are meeting the people they want to meet. Our well thought table plans, and detailed member knowledge, allows members and guests to network with purpose, in a relaxed environment, where the focus is building long term relationships, based on a principle of "know, like, trust".
News
WOWZERS! What a firecracker of an event! Top Tips at our seminar by The Cheshire Garden, amazing growth update from Recipro, Para-olympic champions and all captured by our founder member Richard Knew to update our Blog and social media videos! Read More...
Visit the National Site
Find out what's happening across The Business Network.
What members and guests say
"The Ikon Partnership has joined The Business Network Chester. When Ikon was looking to strengthen their presence in Cheshire, this friendly proactive group was a natural choice as a significant tool in Ikon's marketing strategy."
John Cooper
The Ikon Partnership