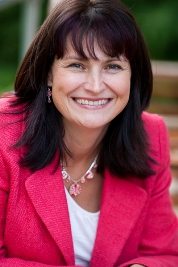 Established for over 7 years, this is the Network that connects diverse, successful, ambitious Businesses in the Chester, Flintshire, Ellesmere Port, Wirral, Deeside and Wrexham Industrial Estates.
Every monthly lunch time event is carefully planned, to ensure our members are meeting the people they want to meet. Our well thought table plans, and detailed member knowledge, allows members and guests to network with purpose, in a relaxed environment, where the focus is building long term relationships, based on a principle of "know, like, trust".
News
What a wonderful way to end the year. The charity prize raffle raised almost £1000, the Abbey Gate choir were in full swing and the Quiz baffled, bemused and get the tables pooling their brain power to great success! We thought we would share our quote - Read More...
Visit the National Site
Find out what's happening across The Business Network.
What members and guests say
"As a large organisation, its great to network with businesses in the local area, connect with the community and learn from others. So I would say come along - at the very least give it a chance - and the chances are you will feel better when you leave that when you started!"
Peter Robertson
Dailycer Limited