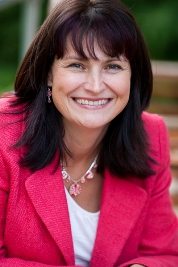 Established for over 7 years, this is the Network that connects diverse, successful, ambitious Businesses in the Chester, Flintshire, Ellesmere Port, Wirral, Deeside and Wrexham Industrial Estates.
Every monthly lunch time event is carefully planned, to ensure our members are meeting the people they want to meet. Our well thought table plans, and detailed member knowledge, allows members and guests to network with purpose, in a relaxed environment, where the focus is building long term relationships, based on a principle of "know, like, trust".
News
Post GDPR many companies were thinking - how can I now keep on connecting with prospects and leads? Well Our Members DDL shone their spotlight on what can still be done - and trust me - all is far from lost! Read More...
Visit the National Site
Find out what's happening across The Business Network.
What members and guests say
"Great Bear Distribution have been members of The Business Network Forum for almost 12 months and in that time I have met many interesting Owner Directors and Senior Managers of business. The Chester Business Forum meets monthly for a couple of hours at various prestigous Chester Hotels. Not only is there an opportunity to network with key decision makers in the region, it is also possible to present your organisation to a wider audience, on a one to one and if the opportunity allows as a formal seminar. My Company will in time I am sure be doing business with one or two of the key people we have met - this is a gradual process of confidence building ,and sharing of ideas and experiences. Equally many of the smaller companies and individuals can provide a higher degree of personalised service, something which has been lost and perhaps missed in a quest for business growth. I highly recommend any business to put a toe in the water and meet two highly motivated organisers and many like minded business networkers at a future meeting.... Go on try it - nothing ventured nothing gained.! "
Michael Pepper
Great Bear Distribution Ltd