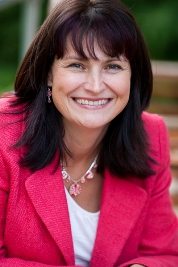 Established for over 7 years, this is the Network that connects diverse, successful, ambitious Businesses in the Chester, Flintshire, Ellesmere Port, Wirral, Deeside and Wrexham Industrial Estates.
Every monthly lunch time event is carefully planned, to ensure our members are meeting the people they want to meet. Our well thought table plans, and detailed member knowledge, allows members and guests to network with purpose, in a relaxed environment, where the focus is building long term relationships, based on a principle of "know, like, trust".
News
What a great event - the sun shone, the smiles were broad and the conversations flowed as connections were created, renewed and deepened. Helping us connect more effectively with our content marketing to our dream clients was the aim of our seminar p Read More...
Visit the National Site
Find out what's happening across The Business Network.
What members and guests say
"The Business Network lunches attract high quality attendees and the organisers put a great deal of effort into understanding the kind of contacts that each member is looking to make. The result is that more often than not you find yourself sitting with other members with whom there is genuine scope for you to do business with, making the experience both enjoyable and very worthwhile."
Nick Clarke
Aaron & Partners Llp