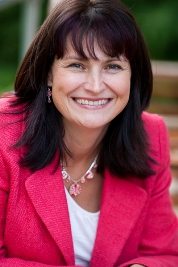 Established for over 7 years, this is the Network that connects diverse, successful, ambitious Businesses in the Chester, Flintshire, Ellesmere Port, Wirral, Deeside and Wrexham Industrial Estates.
Every monthly lunch time event is carefully planned, to ensure our members are meeting the people they want to meet. Our well thought table plans, and detailed member knowledge, allows members and guests to network with purpose, in a relaxed environment, where the focus is building long term relationships, based on a principle of "know, like, trust".
News
What a wonderful way to end the year. The charity prize raffle raised almost £1000, the Abbey Gate choir were in full swing and the Quiz baffled, bemused and get the tables pooling their brain power to great success! We thought we would share our quote - Read More...
Visit the National Site
Find out what's happening across The Business Network.
What members and guests say
"I have been a member of The Business Network Chester from the start and always come away from the seminars and lunches with great new connections, leads and a feeling that I am getting to know the business community in Chester more and more with every visit. At Clatterbridge Cancer Research our approach is very much long term and that suits the ethos of BNC, it?s not about hard sell and more about long term relationships and building up connections. This year Tracy has gone above and beyond and took part in our major fundraising event Come Dancing, as you would expect she gave it 110% and is our reigning champion! Huge thank you to Tracy and Hayley for really making us welcome every month and bringing a real benefit to the team at CCR"
Laura Irving
Clatterbridge Cancer Research