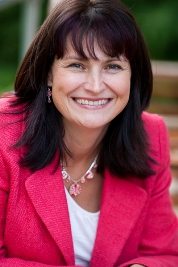 Established for over 7 years, this is the Network that connects diverse, successful, ambitious Businesses in the Chester, Flintshire, Ellesmere Port, Wirral, Deeside and Wrexham Industrial Estates.
Every monthly lunch time event is carefully planned, to ensure our members are meeting the people they want to meet. Our well thought table plans, and detailed member knowledge, allows members and guests to network with purpose, in a relaxed environment, where the focus is building long term relationships, based on a principle of "know, like, trust".
News
WOWZERS! What a firecracker of an event! Top Tips at our seminar by The Cheshire Garden, amazing growth update from Recipro, Para-olympic champions and all captured by our founder member Richard Knew to update our Blog and social media videos! Read More...
Visit the National Site
Find out what's happening across The Business Network.
What members and guests say
"I just wanted to drop you a line to thank you for arranging the introduction to Sue Brocklehurst of the University of Chester Academies Trust at the last Business Network lunch. Sue was genuinely surprised during the initial introductions to learn of all the services, the members on her table could offer to the Trust. Sue did comment that having received a personal invitation from you inviting her to lunch, she could simply not refuse! I have subsequently emailed Sue and I am hoping that your initial introduction will turn into some real business. Thank as always for your continuing support and assistance."
John Loney
Oliver and Co